Paper Paint Strainer
Automotive Solutions offer new age disposable paint filtration paper paint strainers that are used for filtering paints and clear coats to remove any kind of contamination in water based or solvent based paint. These are made in India under strict quality control & under dry non humid conditions. These Paper Paint Strainers can be used in Auto Repair Industry, Paint Booth, and Aerospace Finishes.
Paper paint strainers are made with nylon & polyester non-lint fabric and controlled paper thickness to hold paint for longer time.
Selection of paper paint strainer would depend on the type of paint you want to filter water based or solvent based paint.
Water based Paint – Mesh 80
Epoxy & PU Primers – Mesh 80
Polyurethane Paints – Mesh 120 / Mesh 150
Clear Coats – Mesh 200 / Mesh 400
High End Clear Coats – Mesh 600
WHAT MAKES OUR PAPER PAINT STRAINER EXCLUSIVE?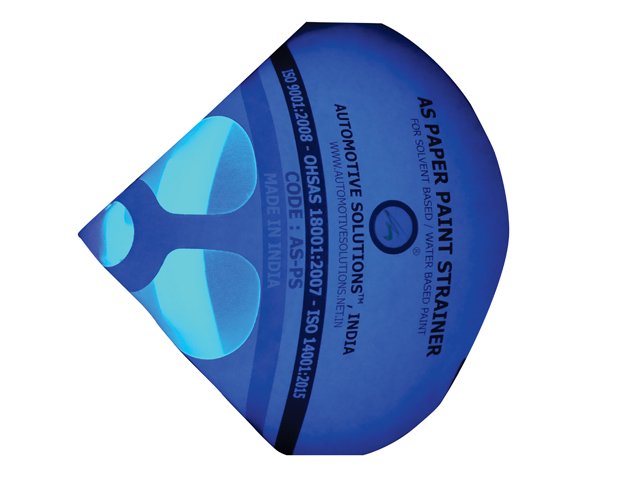 INFRARED EXAMINED FOR OIL CONTAMINATION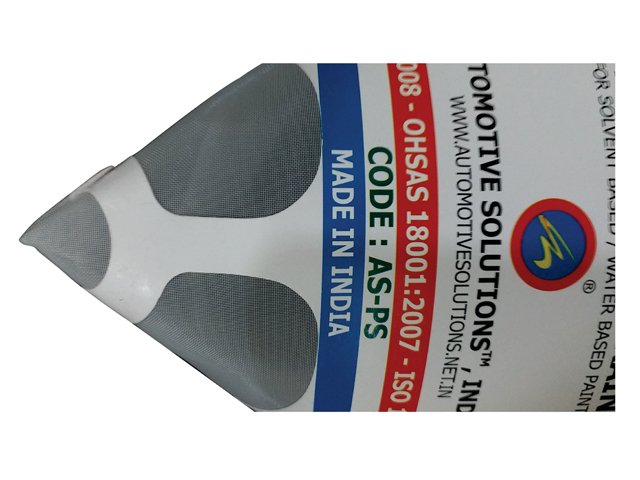 HIGH QUALITY ADHESIVE USED FOR PASTING
CONTROLLED THICKNESS TO KEEP PROTOTYPE WELL
ANTI STATIC PAPER MAKES DUST REPELLANT
0% HUMIDITY NON ABSORBENT PAPER PAINT STRAINER
Automotive Solutions Mesh Size Chart
| | | |
| --- | --- | --- |
| Mesh | Microns +5 Polyester | Microns +10 Nylon |
| 80 | 185 | 164 |
| 120 | 120 | 140 |
| 150 | 105 | 89 |
| 200 | 63 | 78 |
| 400 | 43 | 57 |
| 600 | 17 | 46 |
Polyester Fabric will have more accuracy as compared to Nylon Filter

Fine Filtration Range
Available with Automotive Solutions
| | |
| --- | --- |
| Microns +5 | Type |
| 5 | CHEMICAL RESISTANT |
| 15 | CHEMICAL RESISTANT |
| 25 | NORMAL |
| 35 | NORMAL |
| 50 | NORMAL |
a satisfied customer is the best business strategy of all
© 2017 Paperpaintstrainer.com. All Rights Reserved | Design by Techpex India